Property information
A Unique castle at a 30-minute drive from Rouen
A countryside road will take you to the gates of the estate through the woods that are part of the sale. Outside the gate, there's car park just in front a former barn. This brick and flint building has been fully refurbished to welcome visitors in accordance with French rules regarding client's reception. The castle's park, kept separate from the woods and the visitors' entrance, is secluded with walls and a wrought iron gate.
The castle is built on 3 levels and its layout allows two or three families to live in separately.
Each end has its own heating system and a fitted kitchen.
Many period features are still in place, parquet floors, woodworks, fireplaces, overmantels. Visitors get caught by the feeling this place has a long historical past story.
Yet today this property has a great potential to become a first-class tourist business regarding the peaceful natural environment, the genuineness of the building and the location of the spot.
There is already a financial income thanks to a guest house business: l'activité « les cabanes de Fontaine » :  10 cosy tree houses for nature lovers to spend a week-end or a few days in a unusual and quiet setting.
Outbuildings with potential
On top of the barn converted into a reception place , this property comes with a little keeper's house with a new roof, a large building being used as a garage with an attic at the top and stables opening into a meadow.
The park also includes a big pond and a tennis court to be renovated.
A landscape architect could recreate a wonderful garden with views and no facing buildings, making much of the mature trees already in place.
A Area with a real cultural heritage and touristic attraction
le jardin des sculptures  Bois-Guilbert castle, the historical and art center of  château de Vascœuil, , le parc animalier du château de Clères,
some unforgettable botanical gardens :  jardin de Valérianes  Du Mesnil  parc botanique de Bray in Buchy,  Agapanthe garden in Grigneuseville, le jardin Plume in Auzouville-sur-Ry
This castle in a natural setting is only a 30-minute drive from Rouen, the historical capital of Normandy, and just 50 minute from Dieppe that used to be an inspiring spot for the 19th century artists.
Here are, among many, some spots to discover, less than half an hour from our property :
le jardin des sculptures du château de Bois-Guilbert, le centre d'art et d'histoire du château de Vascœuil, Forêt, le parc animalier du château de Clères,
quelques jardins botaniques inoubliables : le jardin de Valérianes et le jardin Du Mesnil et parc botanique de Bray à Buchy, le jardin Agapanthe à Grigneuseville, le jardin Plume à Auzouville-sur-Ry
It takes 2H30 to drive to Paris and 3H20 to go to Brussels.
Agence Leforestier immobilier, specialised in selling castles in Normandy, between Rouen and Le Havre, from Pays de Caux to Pays de Bray. »
Property details
Window type
Simple and double glazing
Interested in this property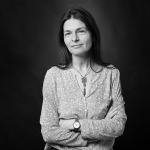 Marie CORNWELL
Ask for more details
Contact the agency
Be called back on this number