The Leforestier agency has chosen to invest in a Matterport 3D scanner to offer to our potentials buyers the opportunity to virtually visit our homes for sale.
We believe that this is a real plus for the users of our site and this approach the desire we have to always innovate with new technologies.
Virutal tour Matterport in real estate is: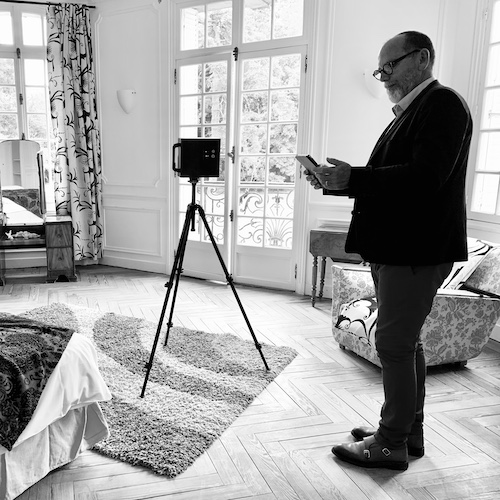 - A unique rendering
Combining a 3D scanner and a camera, the Matterport solution brings a unique rendering of the interior of the homes we sell. Using HDR photos, the brightness is close to that captured by the human eye and the scanner allows the space to be modeled in 3D to fully appreciate the configuration of the house.
- Time saving and better for the environment
With a virtual visit close to reality, potential buyers limit unpleasant surprises on the day of the actual visit. Thus the buyer, the owner and the real estate agent can save time and we can sometimes avoid unnecessary trips and thus avoid CO2 emissions :)
It is also a very popular tool for people from far away and foreigners! Knowing that more and more Europeans from Northern Europe come to settle in Normandy, it is important to satisfy this clientele as well.
- Better qualified prospects for our salespeople
Thanks to this virtual visit, we also avoid the bad ones for the owners who trusted us. We always want to better qualify our prospects to maintain the confidence of sellers.
Try the 3D tour right away!