Property information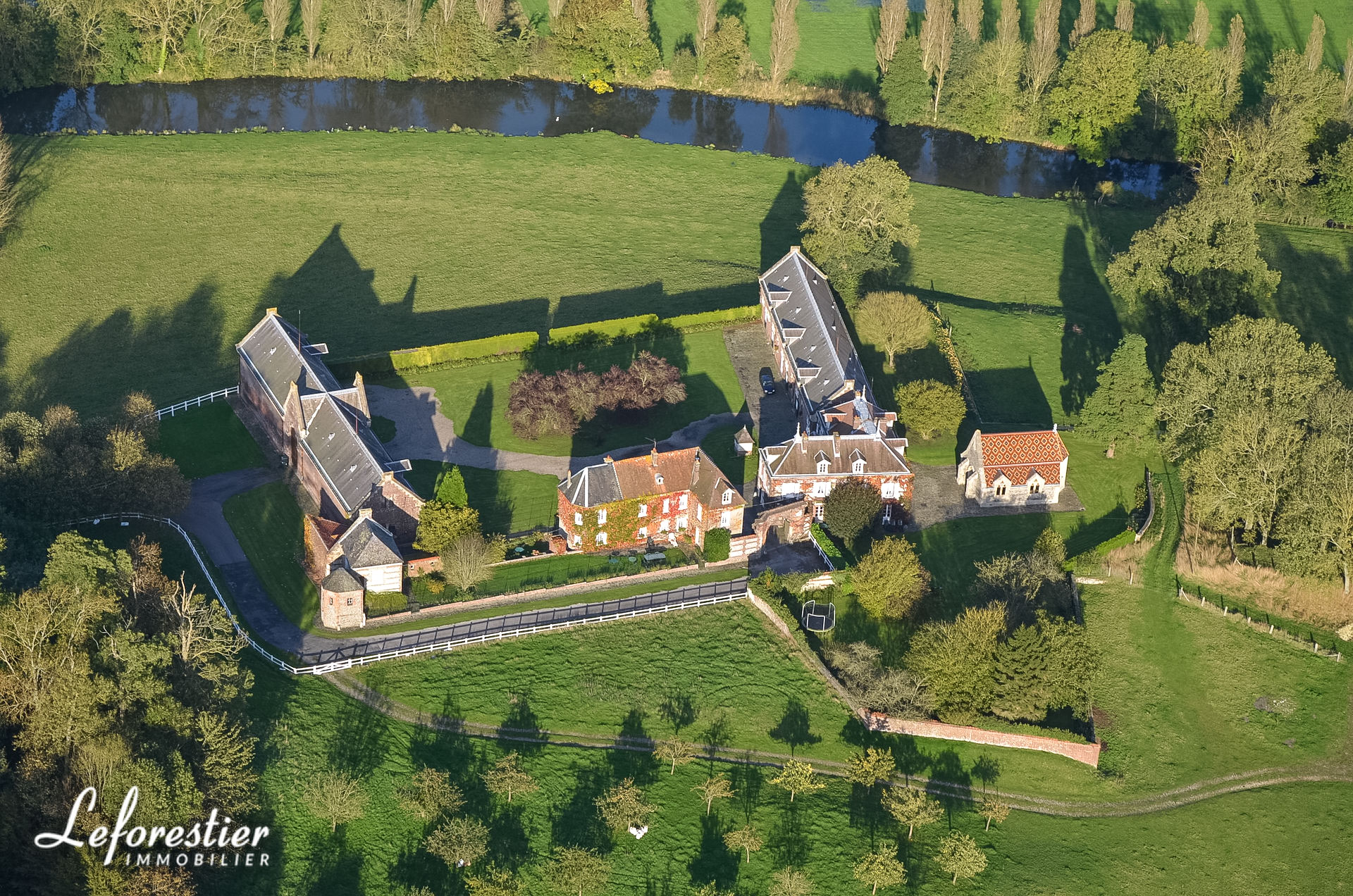 The origins of the Priory of the Holy Cross date back to the 12th century, when it joined the Saint Michel Abbey of Tréport. In the nineteenth century, the Count of Paris, descendant of the family of Orleans, acquired the estate of Sainte Croix, close neighbor of the Royal Castle of Eu, to turn it into a breeding equestrian breeding farm. High and elegant buildings were built in a very northern European style in the shape of a U. The outbuildings have been beautifully preserved. The stables occupy one side, facing the tall and spacious barns on the opposite side. In addition to a horse breeding activity, they represent a strong potential for development: conference center, seminars, training, exhibitions, artistic activities ...
in the middle, the two houses of the Master and the manager impose themselves with authority. Both also represent significant development potential. The primitive chapel, founded in the middle of the 11th century, was enlarged and prolonged in the 16th century. It is absolutely beautiful, covered with red, yellow and black glazed country tiles, in an elegant assemblage.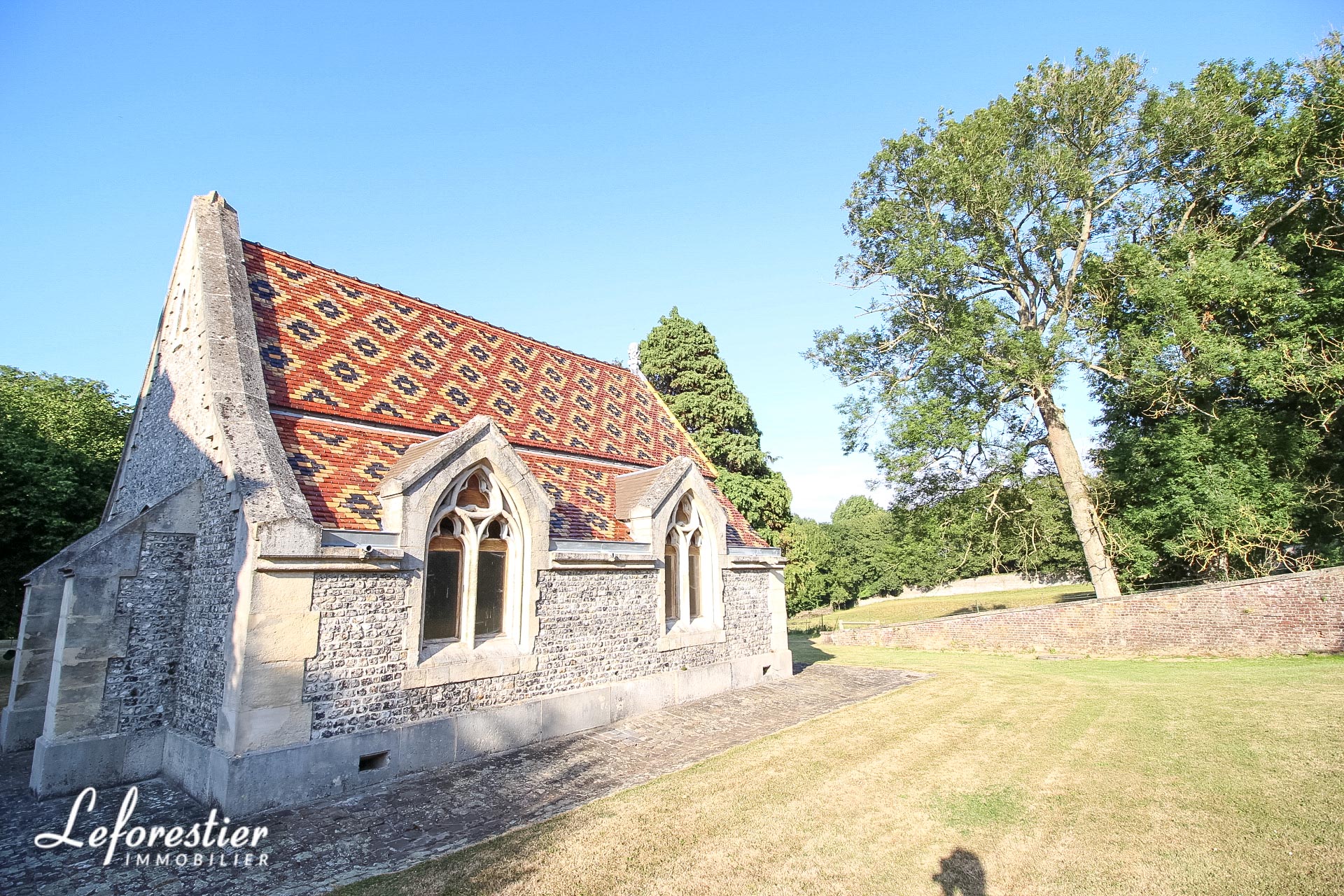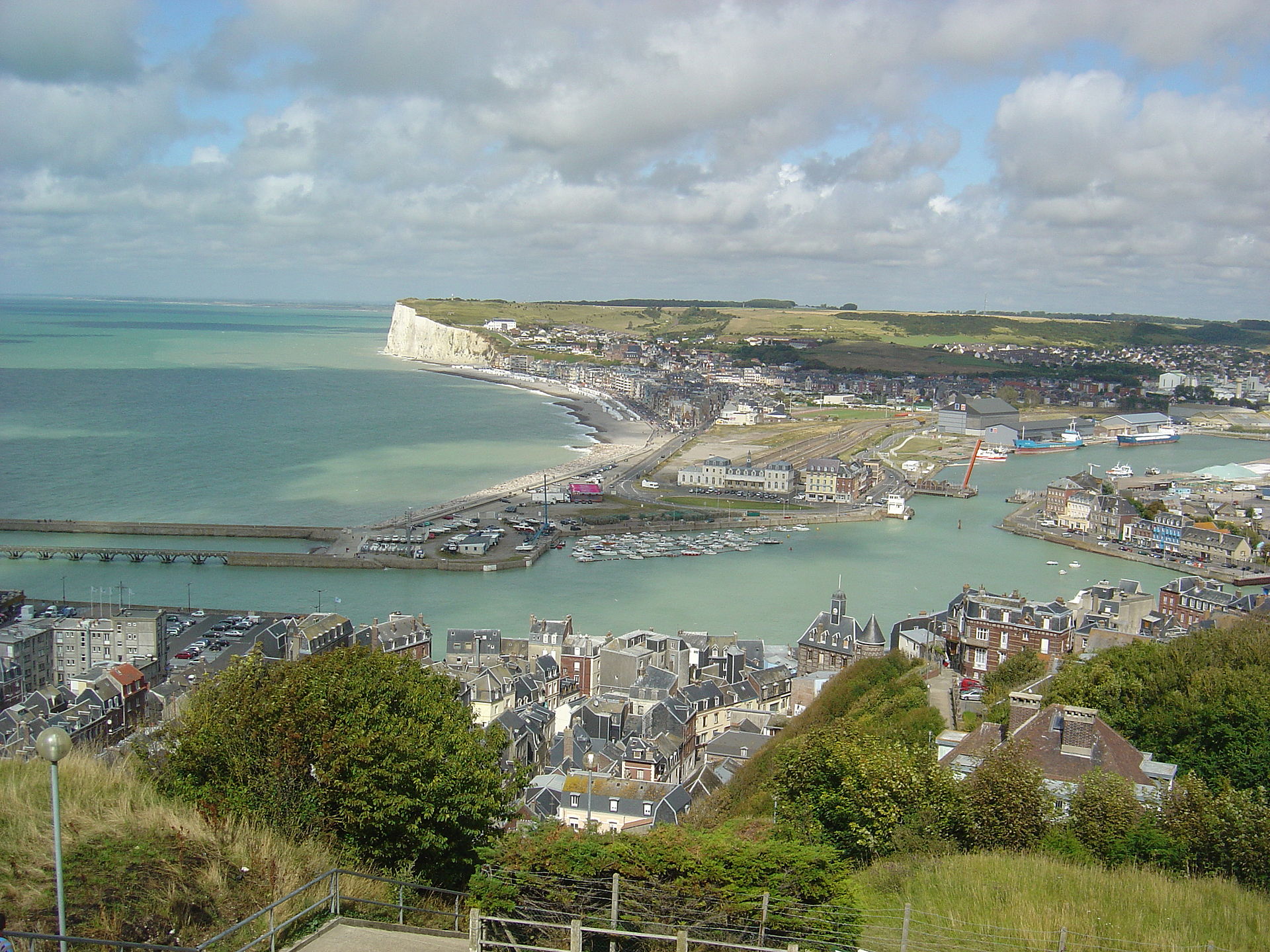 Overlooking the Bresle valley, the property is bordered by a small river which feeds the pond of the estate, 8 hectares of inconstructible meadows, an orchard, a wood, In the axis of the driveway that leads at the square court by a porch, we can see in the distance the belfry of of port city Le Tréport, with fishing, commerce and pleasure activities.
Nearby, the beach of Mers les Bains is famous for its seafront built charming typical buildings of the seaside of the late nineteenth and early twentieth. The beautiful and elegant came from Paris by the North station to the current station of Tréport.
Located between la Baie de Somme and la Cote d'Albâtre, many British, Belgian and Dutch tourists regularly visit the region, which has many assets. This equestrian property for sale benefits from an interesting logistic situation between Brussels and Deauville, between London and Paris via Calais and the tunnel under the sleeve.
Authenticity, environment and potential summarize the assets of this exceptional equestrian property for sale!
Leforestier real estate, specialist equestrian property for sale on the borders of Normandy and Picardy.
This property is not available anymore. But you can check currently available properties.