Property information
Sauchay castle stands at the end of shaded path in the middle of a park fenced with bricks and white stones. Built during the 18th century, this elegant Norman mansion was the home of Baron du Sauchay, Constable of Eu County. In ancient times, adventurers were coming for hunts organized in its woods or just relax between their fishing trips. Set in a small town, the castle is close to Dieppe and its 4 harbors. Here, climate with maritime influences is good for vegetation and high trees of numerous species can be found.
 
This amazing home is set in the center of a park planted with mature trees and shrubs. There are lovely views from all windows with a true feeling of peacefulness. Large rooms with high ceilings are laid out on three levels. Reception rooms on ground floor are perfect to organize beautiful weddings or other celebrations. A metal railing staircase is winding up the 3 levels.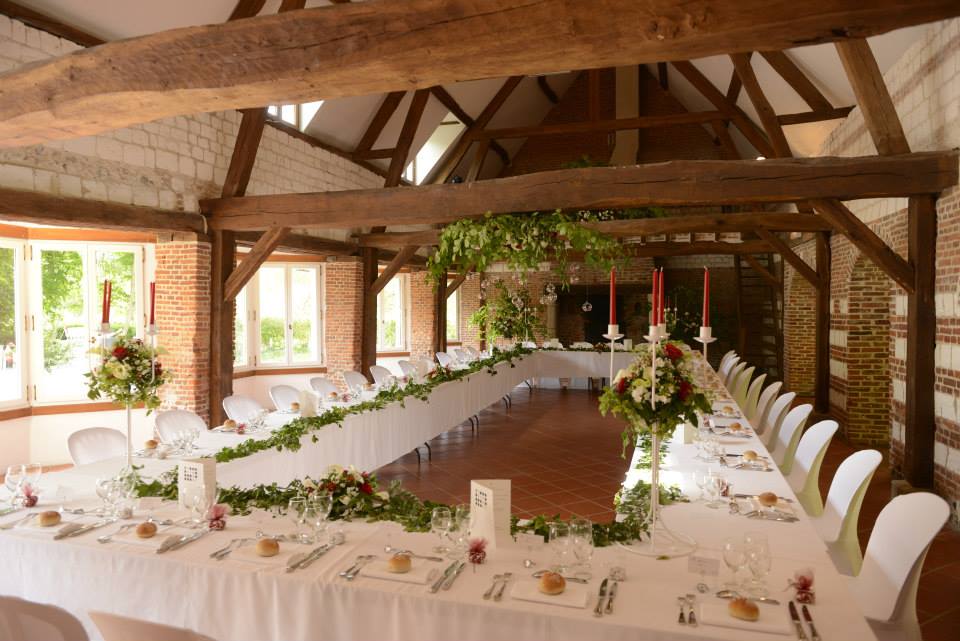 One of the outbuildings, a former barn has been refurbished into a reception room with more than two hundred square meters. Each week wedding celebrations or seminars are organized here in a unique setting. The former bread oven, the chapel, the stables and the gardener's house have become four luxury cottages to accommodate many French and foreign tourists.
The main home also has charming guest rooms to accommodate guests fond of old stones and looking for authenticity, in a soothing and prestigious atmosphere, close to the Cote d'Albatre. It's easy to make good profit of all those tourist business activities.
Two hours from Paris, three hours from Brussels, six hours from London with the ferry line from Dieppe, to Newhaven,  a quarter of an hour from the beaches and some of the most famous high cliffs of Europe that have inspired many impressionist painters, this unique property has kept its authentic features.
Leforestier Immobilier, real estate agency, specialized in properties of character set in Pays de Caux, Baie de Somme, Cote d'Albatre, Boucles de la Seine.
This property is not available anymore. But you can check currently available properties.