Property information
True character property
Lovers of history and old stones, here is this authentic Norman manor for sale built in 1633, today very rare, the size of a manor house, having belonged to a branch of the de Gaulle family.
Norman manor or Maison de Maitre?
The notion of manor is linked to the feudal system which designated the residence of the lord, where one went to pay homage to him in his home, a free man owner of a fief, whatever its size. After the revolution, this Normandy property became a mansion in the middle of a farmhouse. Modest in scale, our manor house has remained noble by preserving its original materials. Faithful to the construction techniques of the Pays de Caux, it has a solid brick and flint base.
The elevation is made up of timber framing typical of a Norman house. The elegant new roof in natural slate is steeply inclined so the volumes of the floors are preserved. The Le Havre gutter, creeping gutter, highlights the aesthetics of the facades. Heat pump heating, also from 2022, will be efficient and economical.
A true family home:
In the two main rooms, the large fireplaces have remained authentically from the 17th century. A bedroom on one level with a bathroom could become a very pleasant office-library. Upstairs, a huge landing completes the three existing bedrooms.
The potential is significant. A video library, an artist's studio, a games room can be deployed there. Facing south and east, the two large terraces are extremely pleasant places of conviviality on sunny days.
A huge addiction
The beautiful Norman barn with large volumes is now a garage-workshop and a sheepfold. But its potential is enormous. Subject to the verification of the administrative authorizations for use, it could in whole or in part be converted into a guest house or rural gite. Sheltered from the winds, this outbuilding can also become the pool house of a future swimming pool. Main residence or secondary residence? You choose.
A village steeped in history but connected
The village of Trois Pierres depends on the Havre Seine Métropole intercommunality, thus having the many assets of a prosperous region in terms of culture, tourism, education, university... In the heart of the Pays de Caux, near the Côte d'Albâtre , the village of 800 souls is peaceful. The origin of its name would come from the megaliths bounding its territory. Has Obelix been there?
A beautiful immediate environment
The property is quiet, preserved by the high Norman embankments planted with high spout trees of local essence, typical of the closed hovels of the Pays de Caux. Between the Côte d'Albâtre, its world famous beaches and cliffs, the banks of the Seine, the proximity of Honfleur: This is an opportunity to seriously study!
Leforestier immobilier, agency specializing in character real estate in Normandy.
Property details
Heater type
Heat pump + oil relay (2022)
Window type
Double glazing wood
Interested in this property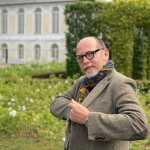 Christophe LECONTE
Ask for more details
Contact the agency
Be called back on this number