Property information
A listed 15th century manor, historical witness of its time
Located in the heart of the village, this ISMH listed manor house (interior and exterior) is the last witness to a larger farm which adjoined the fence of the royal abbey. The abbey retained ownership until the Revolution. Sold as national property, this construction has retained all of its authenticity, both the half-timbered facades and brickwork (materials used between the sand pits), and the plan itself which reproduces a classic medieval distribution, i.e. two rooms per floor.
Significant potential

This house has two floors, an attic and a cellar. Four monumental gabled fireplaces heat the four rooms. The large room on the ground floor is ideal for receptions. The first floor accommodates three bedrooms in the current configuration. One can imagine converting the second floor into bedrooms and transforming a bedroom on the first into a bathroom.
This manor house and the barn (built shortly before the Revolution) are part of a soothing and bucolic environment.
1h from Paris, 15min from Paris Beauvais Airport

Less than 10 minutes from the center of Beauvais and 85 km from Paris, this house benefits from an international airport infrastructure (15 minutes) and an SNCF train station (10 minutes).
For more information or to schedule a visit, do not hesitate to contact us by email or to contact Nicolas Leforestier on 06 60 35 44 44.
Property details
Window type
Single glazing
Interested in this property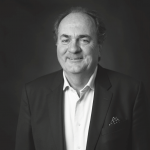 Nicolas LEFORESTIER
Ask for more details
Contact the agency
Be called back on this number