Property information
A brick house with beautiful volumes
Past the wrought iron gate of this property, the visitor enters a charming garden with trees including two majestic bicentenary chestnut trees. The fully enclosed and landscaped park is ideal for a family with pets and children.
By then accessing the house through a large door leading to a beautiful entrance with its original cement tiles, the authenticity will delight you. On one side, the large living room with a warm atmosphere with its large opening, its marble fireplace and its Hungarian point parquet floor allows you to receive guests in an elegant setting. On the other, the dining room with a fireplace and the kitchen, opening onto a pretty wooden terrace.
Upstairs the first landing leads to 3 bedrooms and a bathroom. You can imagine any type of layout in the large bedroom, shower room or dressing room.
On the 2nd floor, you will still find several possibilities of development. The current configuration is divided into a guest bedroom, an office, two small rooms and an attic. The potential is significant.
An authentic, perfectly maintained mansion
Enjoy the charm of the old in a house that has evolved with the times. Thus, the only works to be planned are those necessary to appropriate the premises.
You will find in particular:
A recent roof
Recent doors with double glazing
Wooden windows with overglazing
A heat pump
A thermodynamic hot water tank
Collective sanitation
A mansion in an active town 20 minutes from Dieppe
This mansion for sale is located just 20 minutes from Dieppe and the Alabaster Coast. Schools right next door, colleges and high schools, are easily accessible as well as all the attractions of the city of Dieppe such as its large Saturday morning market, its train station leading to Rouen then Paris or even more tourist activities such as restaurants or nightlife. . In short, a mansion located in a village with all essential services, being 20 minutes from a dynamic medium-sized town with a historical and seaside heritage, perfect for a family!
Property details
Window type
Double glazing and overglazing
Interested in this property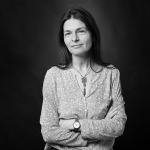 Marie CORNWELL
Ask for more details
Contact the agency
Be called back on this number