Property information
A House in perfect condition
This nicely renovated period house set in the middle of a hamlet between Amiens and Rouen. Detached 2 storey house, it has a living-room, a fitted kitchen, 3 bedrooms and 2 bathrooms. All windows are double glazed and it's heated through electric wall heaters and a beautiful Prussian style fireplace.
Preserved authentic features
All rooms are well lit and brightly coloured. It's currently an artist home that kept many lovely period features: fireplaces, wooden staircase, floorings, wood panelling..There's a vaulted cellar which is ideal to keep wines and fruits from the garden.
A Quiet setting however not remote
This lovely house is set in a quiet hamlet surrounded with woods. Shops and amenities are only 3 kms far.
A French railway station is only a 20 minutes' drive and it's an hour to reach Rouen, 50 minutes to go to Le Tréport on the coast, 40 minutes to drive to Amiens.
Property details
Fire place
cheminée prussienne ancienne
Window type
double vitrage
Interested in this property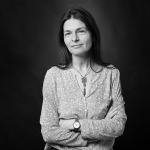 Marie CORNWELL
Ask for more details
Contact the agency
Be called back on this number