Property information
A mansion with superb appointments
Past the wrought iron gate, the garden and the facade of the house decorated with a beautiful canopy welcomes you. From the entrance hall you will be seduced by the beautiful period mosaic on the floor.
The rooms on the ground floor, an intimate and very cozy living room with its fireplace in the hearth and a large reception room also with a marble fireplace are elegantly sober. The herringbone parquet sublimates the sunlight that enters through the large openings.
The kitchen and the service entrance are very pleasant and functional living rooms for everyday family use. Sunday morning brunches are friendly here.
The staircase adorned with a superb wrought iron balustrade leads you to the first floor. The passageway to the south distributes the bedrooms. The numerous and high windows illuminate a beautiful space. With three large bedrooms, a shower room and a bathroom as well as a toilet, this floor is spacious and comfortable. On the second floor, three bedrooms and a bathroom have been fitted out to receive guests.
A large private park in the village
On the south side, a large park of more than 5000m2 surrounded by walls preserves the privacy of this beautiful property. In the garden part you will find two outbuildings including a garage to house cars, motorcycles or other. Below, and out of sight, the garden extends into a wooded park in the old moat of the city.
Gournay-en-Bray, in the heart of Normandy, near Paris
Gournay-en-Bray is a small French town located in the department of Seine-Maritime, in the Normandy region. It has about 5,000 inhabitants. The town is known for its traditional Norman architecture, with many half-timbered houses and narrow, winding streets. The rather quiet town center has several local shops and restaurants and comes alive on market days.
Gournay-en-Bray is home to several historic monuments, such as the Saint-Hildevert church, an 11th century building listed as a historic monument, as well as the 17th century Château de Gournay, which is worth visiting.
Gournay-en-Bray is located in a rural and agricultural region with vast expanses of meadows, fields and forests. The city is also crossed by the river Epte, which offers beautiful walks along its banks.
In summary, Gournay-en-Bray is a charming Norman town, rich in history and traditional architecture. It has many assets for those looking to settle in a bustling small town surrounded by a peaceful and natural environment.
Gournay-en-Bray is a town in the country of Bray, located 14 km from Songeons, 20 km from Forges-les-Eaux, 25 km from Gisors, 30 km from Beauvais, 38 km from Andelys, 48 km from Rouen and 99 km from Paris.
Property details
Fire place
Open fireplace
Window type
Double glazing
Interested in this property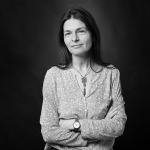 Marie CORNWELL
Ask for more details
Contact the agency
Be called back on this number