Property information
A perfectly renovated Norman home
Set in the outskirts of a Pays de Bray village, this house is an integral part of the countryside.
It has been nicely renovated for cosy comfort. It's a half-timbered house with a slate roof typical of the countryside around Neufchâtel-En-Bray, Saint-Saëns and Forges-Les-Eaux.
It's well insulated and heated with a gas central heating and a Clearview wood burner.
As well as a spacious home, a holiday home to rent out
This house is divided into 2 separate homes making it easy for renting one out. It is suitable for disabled people in a wheelchair. Today it is already a well-established gite (founded in 2015). The asking price includes all fixtures and fittings. You can move in with nothing to do!
On West side, the entrance opens into a living room with kitchen opening on a wood terrace, an office and a staircase that goes to a bedroom with an ensuite bathroom.
On East side, another entrance opens into a large living room with a woodburner and a large kitchen with a fireplace, a veranda, two bedrooms with ensuite bathrooms. The wood staircase goes up to a mezzanine and two more bedrooms with ensuite bathrooms.
An outbuilding partly renovated
The over 3 000 m² land includes an outbuilding with a new roof. Bay window were put in and insulation partly installed. Once completed, it will be a new living space for sport, work or business.
A nice gazebo is set in the middle of the garden for the owners to relax and overlook the peaceful environment, shaded from the sun or the rain.
At the corner, partly covered with greenery, two containers are used for storage.
12 cars can fit in the large parking space.
A preserved landscape
This country house is set 7 km from Neufchatel-En-Bray, a small town with all amenities and small shops and a market on Saturday mornings. The environment is very quiet and visually attractive.
Property details
Heater type
gas central heating and wood
Window type
double glazing
Interested in this property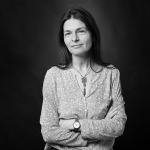 Marie CORNWELL
Ask for more details
Contact the agency
Be called back on this number