Property information
An old mill renovated into an architect's house near Dieppe
This Scandinavian style house for sale is quite exceptional. It reveals the audacity as well as the vision of the owners and their architect to enhance a former industrial mill in the valley of the Scie. The opportunity to exploit the volumes was seized by installing large and high bay windows, allowing natural light to penetrate and offering all the rooms multiplied views of the river, the garden, the pastures or the wooded hillsides of the valley. of the Saw.
A property between meadow and river
Passed the electric gate, the visitor enters the property by a perfectly tarred path in a quality residence. You are surrounded by nature and happiness seems to be at the end of the road ... The choice of the red color of the wooden cladding gives character to the building and in fact imposes on it its very Scandinavian original style.
As you get out of your car, you find yourself in the delicately landscaped south-facing main garden. A huge exotic wood terrace surrounds the house to reach the river, and you notice a charming pontoon facing south-west. So suddenly you want to stop for a few moments and taste the poetry of the place, listen to the sound of the river nearby. A fisherman will set his lines with happiness. At the rear, a well-secured walled garden with a charming chalet is undoubtedly dedicated to children.
An exceptional interior space
As you enter the entrance hall of this architect-designed house, you will notice its very modern staircase leading to the two floors. The volumes and the light are clearly the major assets of this innovative construction!
We are immediately amazed by the layout of this space: a magnificent spacious room without compartments offers optimized comfort. Depending on the time of day, you will navigate with ease in this resolutely open and out of the ordinary place of life.
You will go from the contemporary kitchen to the friendly dining room, or finally to the living area. Its hearth fireplace contributes to a warm atmosphere, particularly appreciated on rainy days.
The floors distribute six bedrooms and four bathrooms. The master bedroom, facing south and west, opening onto a designer bathroom, is a wonderful space of softness and privacy. A large room reserved for multiple uses is now fitted out as a music, sports or office room. But we could just as easily create a different atmosphere like that of a painting workshop, an exhibition room, billiard room, auditorium, guest rooms, open-space offices suitable for a liberal professional activity ...
On the ground floor, the technical rooms such as the laundry, the boiler room and the double garage with automatic doors fit in perfectly. All the installations are recent and of very high quality: roofing, heating, insulation, sanitary, electricity, alarm, home automation ...
To complete the functional character of the property, an old mill outbuilding has been kept as a workshop, garages, garden sheds, etc.
At the gates of Dieppe and close to the Rouen-Dieppe axis
Close to Dieppe and the beaches of the Alabaster Coast, the conversion of this industrial mill into a contemporary residence is a real success. Especially since it is located less than two hours from Paris, 10 minutes from Dieppe and 30 minutes from Rouen
Property details
Window type
Double glazing
Interested in this property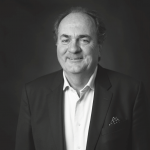 Nicolas LEFORESTIER
Ask for more details
Contact the agency
Be called back on this number