Property information
Charming house in the country side
Nestled in an enclosed hut typical of the Pays de Caux, this priory, used under a religious order: the rule of Saint Augustine, was placed under the dependence of an abbey. In the 14th century, under Henry V, King of England, the abbey, held by brothers and sisters, was used to care for the sick. Regarding the architecture of the priory, its depth of beautiful craftsmanship gives it large volumes far superior to traditional Norman houses and reinforces the comfortable character of this elegant family house. After the revolution, transformed into a coaching inn, this character property for sale had a more functional than spiritual history. Today a second home, it has sufficient volumes to become a main residence.
Family house with many rooms.
On the ground floor, the imposing fireplace offers a warm and friendly note to the living room as well as to the semi-open kitchen. Family and friends can enjoy long meals by the fireplace. From the main living room, you can access a "small living room" which lets you imagine installing musical instruments, a pool table or a library. The bedroom and bathroom on the ground floor allow parents to come alone, without having to heat the 3 comfortable bedrooms upstairs. It is quite possible to create a bed and breakfast activity. The old cellar adjoining the office-living room can easily be transformed into a master suite with bedroom, dressing room and bathroom. In this real family home, your children or grandchildren will create wonderful memories by watching the frogs in the pond, making tree houses, picking up the cider apples from the orchard, petting donkeys or horses in Meadow.
Small equestrian property or other fun activity
The one hectare meadow, protected from the winds by high embankments planted with local trees, is an ideal place for two horses. The 19th century stable built of sandstone and brick is just waiting to be put back into service. In summer, it will serve as a shelter for free horses. The old farm shed can store straw, hay and vans. For several years, this building has been used for beautiful summer receptions. However, a collector of vintage cars or other great DIY enthusiasts will make it his domain. A craftsman will store his materials there. The Charreterie typical of Pays de Caux, now used as a garage and woodshed, would make an ideal artist's studio to find the calm necessary for inspiration. It can just as easily become a charming guesthouse or a guest house.
Axes Paris London and Brussels Brittany
In the heart of a quiet and rural village, less than 30 minutes from Rouen and Saint Valéry en Caux, it is close to the services and shops of Yerville, Yvetot train station. In terms of tourist activities, the loops of the Seine, the beaches of Côte d'Albâtre, the Brotonne forest constitute a natural heritage where sports and fun activities are very numerous: sea bathing, water sports, Hub for kite surfing, marina of Saint Valéry en Caux, cycling or horse riding on the many GR, the golfs of Jumièges, Étretat, Côte d'Albâtre; d'Arnouville, equestrian centers, aerodromes of pleasure ...
In addition, heritage sites such as Saint Wandrille Abbey and many others are worth visiting. Less than two hours from Paris Saint Lazare train station, the A29 motorway quickly takes you to Le Havre, Honfleur or Deauville. The A13 and A28 motorways travel safely to Paris in two hours and Brussels in three hours.
Agence Leforestier immobilier, specialist in Norman houses in Normandy, between Rouen and Saint-Valéry en Caux, from the Côte d´Albâtre to the loops of the Seine
Virtual 3D Tour Powered by Matterport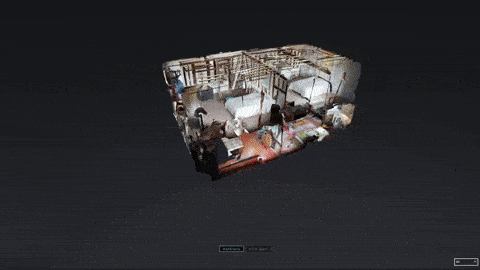 Property details
Fire place
Foyer ouvert avec système Polyflam
Window type
Bois double vitrage
Kitchen
Ouverte sur le salon