Property information
A beautiful Norman house in the Dun Valley
This property borders the Dun, a charming Normandy river flowing onto the beach of Saint-Aubin-sur-Mer 6 km further. The land is covered with beautiful species, a weeping willow occupies a majestic place and perfectly draws energy from the quality soil at the bottom of the valley. The property is sheltered from being overlooked and offers an ideal setting to enjoy with the family both as a primary and secondary residence.
With a southern exposure, the house and the terrace are bathed in light all year round!
An old barn rebuilt in 1969 and restored in 2021
This Norman house was built in 1969 with bases of old wood salvaged from barns from elsewhere in the region. The owner at the time, a famous marble worker who notably worked on the marbles of Dieppe town hall, installed some beautiful stones on the property. We find them in particular in the bathroom on the ground floor.
The house rests on a crawl space, which is rare for an old house. The idea is ingenious because it avoids rising humidity (especially when a property borders a river).
In 2021 the current owners completely restored the house: electricity, plumbing, carpentry, insulation, heating... the house is now comfortable and immediately habitable.
A barn section allows you to store cars, boats or any other leisure equipment. It is also a potential development to create a workshop or other living room.
A village in the Dun Valley, near Luneray and Veules-les-Roses
The Dun Valley is a picturesque valley that stretches along the Seine-Maritime coast, and offers a harmonious blend of coastal landscapes, charming little villages and rich history. Much of the valley is classified as a nature reserve, making it a refuge for local flora and fauna. Hikers and nature lovers will find plenty of hiking trails here to explore the diversity of the region.
Only 2h15 from Paris, this seaside house is the perfect house to enjoy the Normandy coast
Property details
Window type
Double glazing
Interested in this property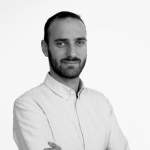 Valentin LEFORESTIER
Ask for more details
Contact the agency
Be called back on this number