The Bay de Somme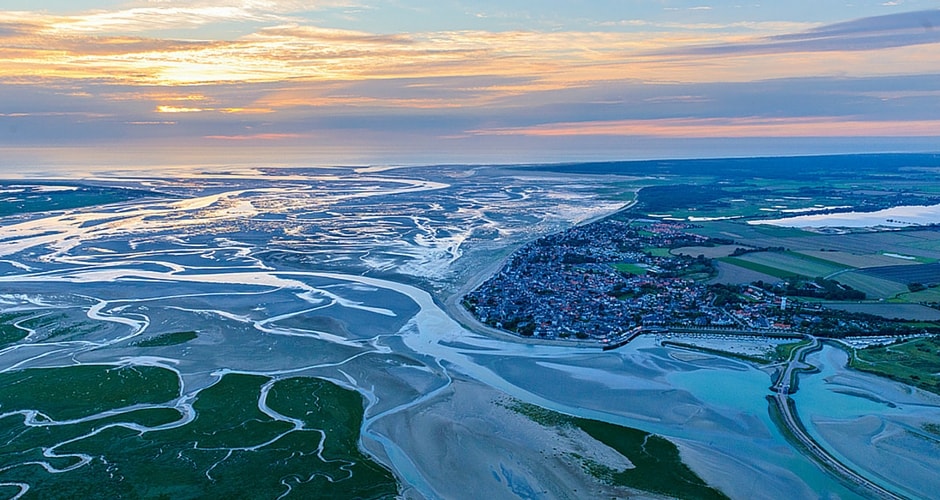 Breathtaking landscapes
Region still relatively unknown Picardy, the Baie de Somme is yet a coastal place not to be missed. Since 2011, the Grand Site of France label has been awarded. It is regularly compared to exceptional sites like the bays of Mont-Saint-Michel, San Francisco or Halong in Vietnam.
Its history is marked by characters like William the Conqueror who left in 1066 to conquer England from the port of Saint Valery sur Somme, or Joan of Arc who made a brief passage to Rouen. The Bay of Somme has also inspired many authors like Victor Hugo, Jules Verne, or Colette, as well as great painters like Degas, Boudin, or Toulouse-Lautrec, captivated by the beauty of the landscapes.
Endowed with a great ecological richness, the Bay of Somme shelters many animal species, colonies of seals or a great diversity of migratory birds, which makes it an ecological and ornithological high place. The territory has scattered paths, cycling or hiking, especially designed for observation of animals. Thanks to its magnificent walks and extraordinary shots, the Baie de Somme is an idyllic resort.
An ideal investment for holidays

Wild, calm and soothing, the Bay of Somme lives from agriculture, tourism and is spared various pollution. Inviting to walk and rest, it is to the extent of its varied and enchanting landscapes that we appreciate the Baie de Somme. With many relaxation centers and spas, shops, restaurants, and activities related to ecology and ornithology, the Baie de Somme is also suitable for dynamic residents looking for activities.