Property information
Cauchoise farm with its buildings fitted out in a magnificent enclosed hovel.
​​​​​
Here is a pretty house of 220 m2 with its main entrance and its staircase leading to the floors. On each side the living rooms: a dining room with its magnificent fireplace, and on the opposite side the living room. A large kitchen is located behind the dining room.
Upstairs is a landing leading to three bedrooms, a bathroom and a dressing room. The last level has been transformed into a very large playroom for the children and can easily become 3 other bedrooms and a bathroom.
A large garden and its pasture for a set of 4 hectares.

In this green setting are 4 outbuildings: a stable to accommodate the owner's horses, a large half-timbered garage which can be transformed into additional useful surface.
An adorable house tastefully redone into a gite for 5 people with its fireplace and private space.
Not far away is a large swimming pool surrounded by large walls to protect itself from the prevailing winds. The place is ideal for children and essential for seasonal rentals.
A large reception room and 32 beds

At the entrance of the property is an old stable built with an assembly of bricks and flint typical of 19th century constructions in the region.
This building has been completely transformed into a reception hall that can accommodate up to 120 people and on the first floor accommodation for 32 people.
This room is brought up to the standards required in places open to the public (fire alarm) and also for the reception of disabled people with its bedroom on the ground floor and its adapted bathroom
This place enjoys a good notoriety and the demand for weddings, baptisms, and family reunions is at the rendezvous.
The geographical location of the property is a major asset. All shops are 6 km away as well as access to the A29 which takes you to Le Havre in 30 minutes and to Paris in 2 hours. The Paris-le-Havre train line (direct) runs in 2h30 from Bréauté Beuzeville station.
For any additional information or request for a visit, you can contact Christophe Leconte on 06 72 83 65 10
Property details
Heater type
Central fuel oil
Window type
Double glazing
Interested in this property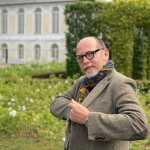 Christophe LECONTE
Ask for more details
Contact the agency
Be called back on this number