Property information
This equestrian property of a very exceptional environment. The building is surrounded by its very neat park, five hectares of pastures fenced elegant wooden smooth, in which the horses are visible from the house, ensuring a permanent surveillance and a pleasing spectacle. The historic monument classification of the neighboring Bosmelet castle guarantees the protection of the place.
The secure portal of the tarmac alliance takes you to the contemporary house. The living and reception rooms are spacious, ideal to enjoy all the seasons of the surrounding nature, thanks to the large windows, through the light in the living rooms. On the same level, an apartment of night been done up for the owners. The family and visiting guests are welcomed in the many rooms with bathrooms upstairs. The recent renovation has been done by professionals using quality materials. All rooms have been rehabilitated with great care, comfort worthy of a country house. A 24-hour video surveillance system makes it possible to monitor property, boxes and horses. A tourist activity of lodgings or rooms of hosts can be easily envisaged in the common ones.
A dependency annex, an old and a vast commercial place represent a formidable potential. A hall of works of art, a collection of cars, an artist's studio, a spa, an indoor swimming pool .... In addition, of stables with a big boxes for mares to glyly to need with a breed of horses. A passionate hunter can even acquire a 14-hectare woodlot planted with thousands of trees from local locations, passing through all the passages.
Between the advantages of the Alabaster coast, its beaches, the Dieppe cross-Channel port, the Dieppe, Saint-Saens and Bosc-Guérard golf courses, the Eawy national forest, the Varenne Valley tourist sector with its fish ponds, numerous hiking trails, leisure activities are numerous and very diverse.
In the country of Caux, between Rouen, the regional capital of Dieppe, the city of Dieppe, the city of Dieppe, historic and charming, this family property combined with the qualities required for an equestrian activity, in a very well preserved and protected environment, one hour from Beauvais airport, two hours from Paris, three hours from Brussels, seven hours from London.
Real estate agency Leforestier Dieppe Auffay Tote Saint-Saens, specialist equestrian properties in Upper Normandy
Interested in this property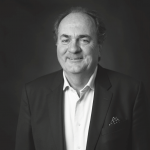 Nicolas LEFORESTIER
Ask for more details
Contact the agency
Be called back on this number