Property information
A well lit house
From the elevated position of the house, set on a dead-end street of Saint-Saëns village, the views are fantastic. You can walk to the centre of the village and find all amenities and commodities.
Built in 1999, the house is well insulated with electricity heating and is connected to the mains.
The large and well-lit living-room has bay windows with views on the surrounding nature. The fitted kitchen opens into the living-room. On first floor, the spacious landing can be used as an office. There are 3 bedrooms and 2 bathrooms. The attic above gives potential to extend.
A double garage with a laundry corner on garden level is accessible from the house..
A unique setting
Wherever you stand the views are outstanding. The village church is below, and Eawy forest starts just outside the back fence.
You can walk to the charming village centre and find all small shopkeepers. There is also a cinema, a horse-riding centre and a golf course with a hotel and restaurant.
The Varenne is a fishy river that crosses the village of Saint-Saëns and a nice place for a stroll. Eawy forest is one of the most beautiful beech forest in France and a great place for hiking.
A place with easy access to cities
Only a 30 minute drive to Rouen and a 40 minute drive to Dieppe, it's also close to the coast.
In less than 10 minutes you have access to A28 and A29 motorways.
Amiens is only an hour away from Saint-Saëns, Beauvais an hour and 15 minutes, Paris 2 hours and 15 minutes and Brussels 3 hours.
Agence Leforestier immobilier, specializes in houses for sale in Normandy, between Rouen and Le Havre, from Pays de Caux to Pays de Bray
Property details
Heater type
Electric heating
Window type
Double glazing
Interested in this property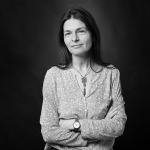 Marie CORNWELL
Ask for more details
Contact the agency
Be called back on this number