Property information
Surrounding countryside
This country house is set in the East of Rouen, just 5 minutes away from Beauvoir-En-Lyons where you can view an outstanding landscape of woods and fields with a panoramic map. This location is kept natural and protected from any construction, close to the 10 000 ha Lyons forest full of hiking ways.
Holiday house or charming home
The setting is peaceful and quiet. There is a holiday feeling just looking at the lovely swimming pool and its pool house fitted in a little ancient farm building.
The old farm building formerly used to cook bread still has its wood fire cooking area and could be refurbished into a summer kitchen.
In Summer you can enjoy the sun on the patio and in Winter you still enjoy the garden sheltered in the veranda.
The large living-room with high ceiling keeps fresh in summer and in winter the woodstove gives a cosy feeling to the place. There are 2 bedrooms on ground floor, a third bedroom on 1st floor with possibility of a fourth. The bath room is tiny but handy.
Unique setting
Built in an area protected by Natura 2000, this charming house is safe from noise and pollution.
Rouen, Beauvais and Amiens are just one hour drive, and you can drive to Paris in less than 2 hours.
Leforestier immobilier Agency is specialized in selling houses full of character in Normandie
Property details
Heater type
wood and electricity
Window type
simple and double glazed
Interested in this property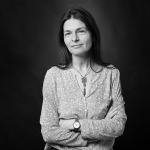 Marie CORNWELL
Ask for more details
Contact the agency
Be called back on this number